Parwati science college Madhepura situated in Madhepura distric in Bihar. It touches the boarder of three countries and the soul of Nepal, Bangladesh and Bhutan…Read more
Dr. Rajiv Sinha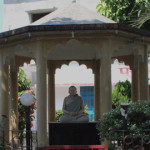 Parwati Science College, Madhepura – A constituent unit of BNMU Madhepura. Official website of Parwati Science College, Madhepura a unit of Bhupendra Narayan Mandal University. This college was established in Year 1978.
All the credits of establishment of Parwati Science College, Madhepura goes to Late Keerti Narayan Mandal. Who was devoted for educational change and development. In the real meaning he was a saint. This institution of Koshi commissionaree is the rememberance of his financial sacrifies, strongest will power and austarity.
The college was established in 1978 for making easy the educational dificulties and gave the name of this college "Parwati Science College" by his honourable mother's name. Late Keerti Narayan Mandal will always the inspiration for us for his dedication as memorial statue inside the campus of College.
Education is an instrument for social change, economis prosparity, cultural diversity, industrial development, technical advancement, mechanical sophistication, divine inspiration… Read More
Dr. Syed Parwaiz Ahmad